Customized size and shape of the stone balustrade. From white marble baluster to black marble baluster, we produce all kinds of natural marble railing. According to your project need, we customize according to your ideal length and height marble balustrade.
Check with our all-5-star customers' reviews! With our professional service team, we also could save you time in choosing the top-quality marble banister. Furthermore, with a bespoke stone baluster railing, you could save time in installation seeing that all stone balustrade is designed for your project. 
Marblebee not only provides the best marble baluster design but also provides them at the best price. 
Stone Balustrade Collection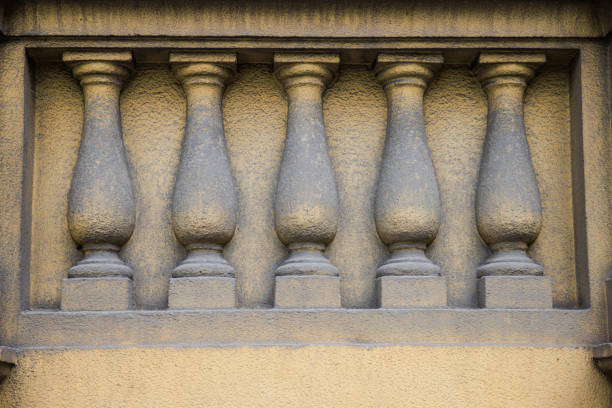 Architecture has the ability to transform even the most ordinary and mundane objects into beautiful works of art. This is particularly true of architectural elements such as plane railings or stone balusters, which can be elevated to become the focal point of a building or space. A marble baluster, for example, is a set of columns that supports a stone railing or marble balustrade that is typically installed along the edge of a staircase or balcony.
Stone balusters are an essential element of both form and function in architectural design. While they serve a practical purpose by providing support and safety, they also contribute to the aesthetic appeal of a space. In modern structures and buildings, balustrades come in a wide range of sizes and shapes, offering architects and designers the flexibility to create unique and beautiful designs.
These architectural features are created by exceptional natural sculptors who use their skill and creativity to shape the stone into intricate and sophisticated designs.
At Marblebee, we specialize in offering a wide range of premium-quality marble baluster railings that find use in a variety of construction projects, both commercial and residential. Our railings are not only beautiful but also strong and durable, finished to a high gloss that enhances their natural beauty. Our assortment of stone balusters is intricately carved by skilled artisans, adding an elegant and sophisticated touch to any exterior or interior space.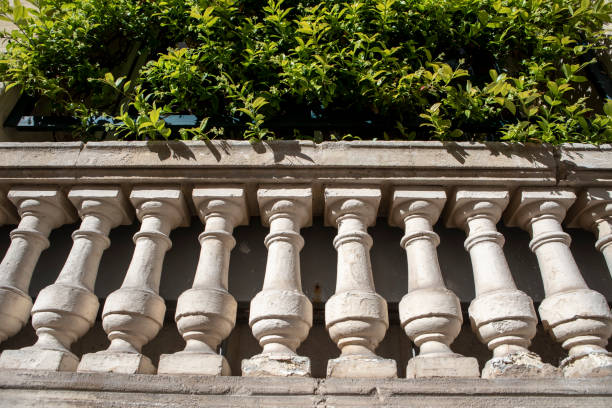 Our stone balustrades come in a variety of materials and colors, including white marble, granite, a variety of limestone, black marble, sandstone, and so on. We offer a wide selection of intricately carved designs that can be customized to suit your individual preferences and needs. Whether you are looking to add a touch of elegance to your balconies, garden boundaries, terraces, or stairways, we have the perfect stone baluster collection for you.
One of our most popular natural stone options for balusters is limestone. Limestone balustrades are known for their sophistication and luxury, as well as their durability and strength. When installed correctly, a beige limestone baluster can add a subtle yet classy touch to the architecture of your house. At Marblebee, we offer an assortment of natural limestone balusters that are hand-carved by skilled artisans and can be made to order to your exact specifications.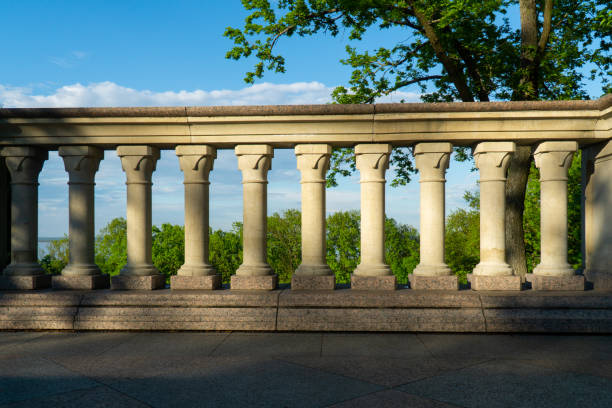 Customization is a key aspect of our service, allowing you to create a unique and perfect product that is tailored to your specific needs. You can send us specific measurements, designs, or colors that you would like to have customized in your stone balusters, and we will work with you to create a personalized product that meets your needs and preferences.
In addition to offering stunning stone baluster railings for newly built homes, we also provide options for existing staircases and balconies. Simply contact us with the size, length, and layout of your structure, and we will create a customized marble baluster railing that perfectly fits your needs
Our natural marble banisters are hand-carved from high-quality marble blocks and feature sleek columns and support knobs that add a royal touch to your interiors. We offer a range of designs and colors, from elegant white marble balusters to bold black marble banisters with intricate swirls and veins. All of our designs are hand-carved and can be customized in any size, making them the perfect addition to any home or building.
At Marblebee, we pride ourselves on providing the best quality marble baluster price, stone railing price, and marble railing prices. All of our products are hand-crafted from natural stone and marble, which are not only durable and strong but also add an organic feel to your home. Contact us today with your specific requirements for a customized stone balusters, and let us help you
Frequently Asked Questions
What is a stone railing called?
A natural stone railing is also called stone balustrade. It is a connected row of balusters, which are individual pillars that form this structure that offers architectural support to your staircase, balcony or terrace.
What are the features of a stone railing?
The main features of a stone railing are density, UV resistance, compressive strength, flexural and tensile strength, moisture and mildew resistance. These features are important because a railing is an architectural structure that you want for a long time.
Why do you need a stone baluster?
The baluster is a low screen made up of railings of stone. It is designed to prevent falls from roofs, balconies, stairs and other elevated architectural elements, which is why you need a strong baluster made of natural stone.
What constitutes a balustrade?
There are eight constituents of a balustrade including the stringers, treads, risers, newels, winders and landings, handrails and balusters
What are the types of stone balusters?
Stone balusters can be round, square, flat, or rectangular and can be designed in a variety of other shapes. You can find them lining staircases and terraces. They feature a row of small columns with a rail on the top